For over a decade I have been able to offer clients the joy of in person healing from my treatment room in Deal Kent. I also offer distance healing which is both deeply nourishing and convenient.
Both types of sessions have their own unique qualities with an in-person session, you get to experience my beautiful healing room and the therapeutic value of human touch.
With distance sessions once you have shifted to a place of deep relaxation you don't have to worry about driving or getting home. Instead, you can just "be" and continue to relax.
I am a Master Energy Healer and Magdalen High Priestess I have supported clients all over the world with distance sessions for many years. Distance Sessions are a beautiful way of receiving transformative healing from the comfort of your own home.
If you have never experienced distance healing before then you may be a little curious about how it works?
In recent years there have been various scientific studies that prove distance healing has a profound effect on your physical body at cellular level, this ripples out into your entire being enhancing your physical, mental, emotional and spiritual wellbeing.
The journey of scientific proof on how distance healing works was first started with the work of Dr Emote from Japan who showed how the crystalline structure of water can be changed by the energy it receives, it's fascinating how different words and thoughts directed at the water can change the structure of water.
I invite you to let me create a sacred space for you to be nourished, soothed and transformed.
Both in person and distance clients enjoy my intuitively guided sessions, trusting me to weave together as unique healing experience for them. By attuning into the frequency of your sensitive spots and working at a vibrational level with the many healing tools available to me I create a transformative experience for you.
If you require a specific type of healing, please let me know and I will only use that modality in our session.
The list below provides guidance on sessions that I am often asked for but does not fully express the work that I do. You are a beautiful unique being, so the session I create with you will also be unique.
Reiki – Usui Reiki available in Person or distance.
Priestess Rising – A unique healing process using a healing technique that combines energy healing with esoteric elements.
Soul to Soul Healing – This process is a beautiful way of keeping your emotional and physical wellbeing in balance
Past Life Regression – Reclaim lost parts of yourself. Journeying deep into your soul's past lives for deeper understanding you
Sound Bath / Sound Healing – Using Crystal and Ancient Tibetan singing bowl to facilitate deep relaxation and a take you to a meditative state.
Please click on the individual links for each type of session to find out more details.
In Person Sessions
In person sessions take place at my beautiful treatment room in Deal Kent, a short walk from Deal station and serviced by the high-speed rail link from London. For clients driving to me there ample parking near me.
Once you have booked a session, I will message to confirm everything including my address.
Distance Sessions
For most sessions I will call you at your session time and we can have a short chat on how you are feeling and then the distance session will begin. The line can stay open during the session, or I can disconnect and reconnect when the session is complete. I can also work via Zoom, WhatsApp or email.
For "Priestess Rising Sessions" we will initially have a short chat to set an intention for your session and set a date and time for the healing session. I will then attune to what esoteric elements are required for your session a create your unique experience for you.
To work more deeply with me I suggest you book with a contract of sessions which can be ether healing session or therapeutic spiritual guidance sessions.  Contracts provide great value for anyone wanting to create a deep shift in their life.  If you would like to know more, we can arrange a time for a free no obligation chat and I can answer any questions you may have.
All distance sessions are pre-paid.
Love and Blessings Moragji  💙💙💙🙏
"Morag is an AMAZING healer and spiritual guide. My session was really powerful. I was surprised at how good she really is. I would definitely recommend her for anyone looking for long distance Tracy xxxx"
"Moragji is a powerful catalyst for soul growth and healing. Come to her when you are ready to do so. She will guide you to whatever it takes to overcome your blocks in healing your soul. When you get a reading with her it integrates into your own power empowering you to move through your blocks and future blocks. It doesn't end with the reading you somehow can now begin to call your own power home. A true master will always direct you back to yourself. Thankyou Morag, for showing me the way home. I am eternally grateful ~ Rebecca"
"Moragji, thank you so much for my recent healing session. You picked up with great accuracy the issues going on for me at the time. During the healing I felt a sense of being enveloped in love and the very next day I felt weight being lifted from me and a sense of calmness that I haven't felt for a long time. I would have no hesitation in recommending you to my friends. Thanks again Morag for your kindness."
Marie Green. Bournemouth UK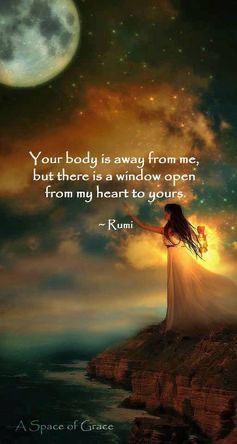 "I loved it!! I booked Morag because I felt a little 'flat' and wanted to do something nice for myself. During the Soul to Soul healing session I felt very happy, but the real gift was that I got aligned with my true self and my core values and with Morag's healing. Big gratitude Moragji!! Thank you. I highly recommend." Sus Medusa, Denmark