For over a decade I have worked as a transformational healer, soothing mind, body and soul with an alchemy of Sound and pure LOVE energy.
To live life alive is your core heart intent. When young, you lived life alive! Breathing fully and deeply, trusting life to nourish you. Laughing out loud from your bellies and smiling from your hearts. You played and whirled and twirled with joy.
Being free from anxiety, stress, trauma and emotional pain will
bring to a place where you can have more space for joy and serenity.
Therapeutic sessions and Intuitive Spiritual Mentoring will support you in deepening your own "intuitive knowing" through conscious lifestyle choices, so that you can once more live life alive!
I offer one to one Therapy Sessions and Personalised Journeys into Soul, weaving a unique experience for you with Crystal & Tibetan Bowls, and other Sacred Tools.
Distant Intuitive Readings
Distant Soul to Soul Healing
Distant Reiki Healing
Divine Feminine Healing
Sacred Sound Healing
Journey to The Divine Feminine Training
Reiki and energy balancing
Reflexology
Indian Head Massage
Ayurvedic Facials (including third eye opening)
Intuitive Soul Readings
Personal Intuitive Spiritual Mentor
Reiki Training levels 1,2,3 and Master
Raw and Living Foods Teacher
Online sessions are offered globally – opening the door for those who cannot always travel to Kent UK.
During our time together, you will attune with your synergetic relationship with all of life and the body in which you live. It's an ongoing process of jubilance and questioning – a wave like motion of experiences. A journey that will take you to a beautiful space.
"There is a Light that shines beyond all things on earth, beyond us all, beyond the heavens, beyond the highest, the very highest heavens, this is the Light that shines in our heart" – Chandoyga Upanishad
My life's journey has brought me to a place where I work as an Intuitive Mentor, Personal Therapist & Vitality & Wellness Consultant in Kent and Sussex.
I work with the transformational energies of Gurus, Saints and Goddesses to support you in freeing yourself from social conditioning and ultimately connected with the love and joy of your true nature.
I share unique and personalised Journeys into Self, embracing transformative vibrational sound with Crystal & Tibetan bowls for deep relaxation and balancing.
What I share with my clients are an expression of my life's journey as a spiritual traveller learning from many teachers or many traditions from around the world.
Conscious Eating and embracing many Complementary Therapies on the way have brought me to the place I am now.
Mentoring sessions offer a safe and secure environment in which you will be able to talk about any difficulties or problems you may be facing in life.
By identifying the true cause of stress and distress in events which have contribute to your discomfort, we open the door to joy and the rest of your life.
My role will involve supporting you in re-establishing an experience of wellbeing. You will be shown how to relax and live life with a greater degree of personal awareness,
Feeling a deeper caring and compassion for yourself and other
When you release residual tensions lurking in the musculature of the body – you open to the possibility of receiving life fully with each breath – You start to say Yes to Life.
Each cell in your body is revitalised, replenished and rejuvenated and you begin to embrace the experience of harmonious living.
In sessions I gently guide clients into living life alive. You will feel a deeper intimacy of communion and a sense of inner joy and peace blossoming in your life. Mental and emotional tensions can be cleared from your life – as these tensions release you feel a renewed sense of harmony and spaciousness within.
You have more Energy for Living, your body feels lighter, you begin to perceive a deeper sense of clarity and keenness of perception.
Welcome back parts of your body back into consciousness.
Attune to the primordial wisdom within your body.
Deepen the breath and open to new levels of health and harmony
Vibrate with a renewed intuitive awareness.
Discover the joys of choosing living foods pulsing with life and vitality.
Sessions can open the doorway to wellness.
About me
I am an Intuitive, Spiritual Mentor, Vitality & Wellness Therapist, Reiki Master and Magdalen Priestess  being skilled in many therapies.
I work with a unique and intuitive approach to Healing – supporting your Physical, Mental, Emotional and Spiritual Wellbeing.
Intuitive Mentoring is about embracing the abundance of potential within your own lives – Life is our teacher, and growth is not possible without change.
I weave a holistic thread into all my work utilising natural harmonising sourced from many traditions and embracing the powerful tools of transformational vibrational sound with Crystal and Tibetan bowls.
I have travelled the world learning much of what I share with my clients from various Spiritual Teachers I have connected with along the way.
I share with you a unique blend of caring and wisdom with the intention of supporting you to open your life to the fullness of expression and potential that you deserve.
Through my own life's experience and spiritual journey, I have opened portals into deepening intuitive awareness. As we work together, you will feel yourself becoming more in touch and in tune with each precious moment of life and a deepening sense of self-worth in life and your relationships.

If you feel you deserve more Joy and Harmony in your Life contact me by email at morag@moragturner.com
Most of my transformational work was done long distance working with my own spiritual mentor Shivani by email.
Shivani spent ten years in an Ashram in India and a further ten years leaning Shamanism from the Native American traditions in North America. Her wisdom and guidance have not only proved unique on my own spiritual journey but given me great insight as to how I can best
"My heart if full of joy and glowing pride as I share my appreciation of Morag Turner's 'transformational journey work'. Thank you Morag for being one of the best of the best Ruth Shivani Allen "
I had always had a dream of living by the sea which must be something to do with my mermaid soul – so on a basis of a day trip moved to my current home in Deal Kent. I followed my heart and so much abundance is just flowing to me by just living in my truth or soul purpose. 
"It's often not what presents itself which is your true beingness but the space between the words and feelings that reveal your true essence. ~ Morag
Consultations 
Joy is our nature, beauty surrounds us, and we all deserve to let life fully touch us.
I look forward to working with you and opening your heart to life and joy.
Blessings and Smiles to all who choose to dance with me.
Please contact me initially by email so we can connect and see how I can best support you. Alternatively, if you know which session you would like to book with me you can book directly through my Mentoring and Treatments page.
I offer face to face appointments in Kent and Sussex please contact me initially at morag@moragturner.com to book an appointment.
All sessions are prepaid either by using PayPal, my services page or by some other agreed means of payment.
Please note that you will be charged in Pounds Sterling. To work out what it costs in your local currency.
"My heart if full of joy and glowing pride as I share my appreciation of Morag Turner's 'transformational journey work'. Thank you Morag for being one of the best of the best Ruth Shivani Allen "
So much has opened up and this culminated by my own dear spiritual teacher passing her flame of love to me and naming me as her successor.
  "My heart is full of joy and glowing pride as I share my appreciation of Morag Turner's 'transformational journey work'.
These journeys are an accumulated expression of her life's work and dedication to truth and expanded consciousness.
I have known and worked with Morag for many years, as student, client, and friend, and I have personally experienced her profound gift of professional expressions of a unique blend of therapies and experiential wisdom offered with dedication to authentic and integral ways of working.
I now lovingly endorse Morag as a co-worker, who interacts with all her clients with the deepest integrity.
As I find my life taking me into an expression of retirement. It is my satisfied joy to know that Morag will continue to serve, nourish and nurture her clients as I feel I have done throughout my life as a therapist, teacher and spiritual guide.
Morag exemplifies true and humble professionalism in a most precious and gifted expression of care and compassion, always inviting her clients to the very best of who they are. Whilst ever holding space for gentle expansion, she will never shy from evoking the best within each person who sits with her. 
Ideally to fully appreciate this opportunity of gifting your self the very best… I would encourage you to explore a Journey – subsequently followed by a short contract of several sessions to feel the accumulative and transformative evolutionary thrust that is potentially present for each sincere being who finds themselves blessed to meet and work with Morag.
Morag, even though my words might evoke a blush from your humble expression, please know and feel that I so lovingly and fully encourage you in this work, taking the light to all those ready to reacquaint themselves with their true beingness.
Thank you Morag for being one of the best of the bestRuth Shivani Allen "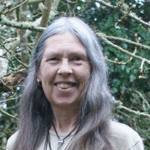 Let me set you on your path to you own expansive soul healing and awakening.
Love Morag – Secret Diveine Mystic x